Risen Savior's Lutheran Women in Mission usually meet on the third Tuesday of every month at 6:30 p.m.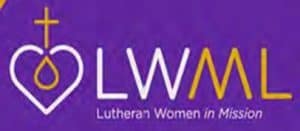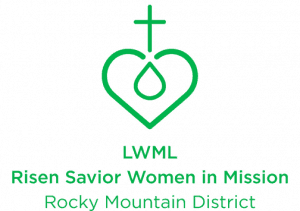 The Lutheran Women's Missionary League (LWML), is the official women's organization of The Lutheran Church—Missouri Synod. The LWML focuses on affirming each woman in her relationship with Christ to enable her to be in ministry among the people of the world.  For over 75 years the organization has been encouraging and equipping women to live out their Christian lives in active mission ministries and to financially support global missions.
The mission of the Lutheran Women's Missionary League is to assist each woman of The Lutheran Church
Missouri Synod in affirming her relationship with the Triune God so that she is enabled to use her gifts in ministry to the people of the world.
Women in Mission Fall Events
Tuesday, September 22nd at 6:30 p.m.
You are invited to a Card Signing Party for Bethesda's clients and staff.
Bring encouragement and birthday cards you have on hand and a list of Bible verses.
Bethesda is an outreach to people with intellectual and developmental disabilities.
We will meet in the Fellowship Center of Risen Savior.
Tuesday, November 17th at 6:30 p.m.
We will be sending Military Care Packages to our troops.
Come and join the fun!  An assembly line to pack the boxes.
We will be set up in the Fellowship Center of Risen Savior.
SAVE THE DATE
Advent by Candlelight!
Sunday, December 6th from 6:00-8:00 p.m.  
Contact:
Click Here to, send a message "Attention Linda Harsh" that you are interested in information or ways to get involved in LWML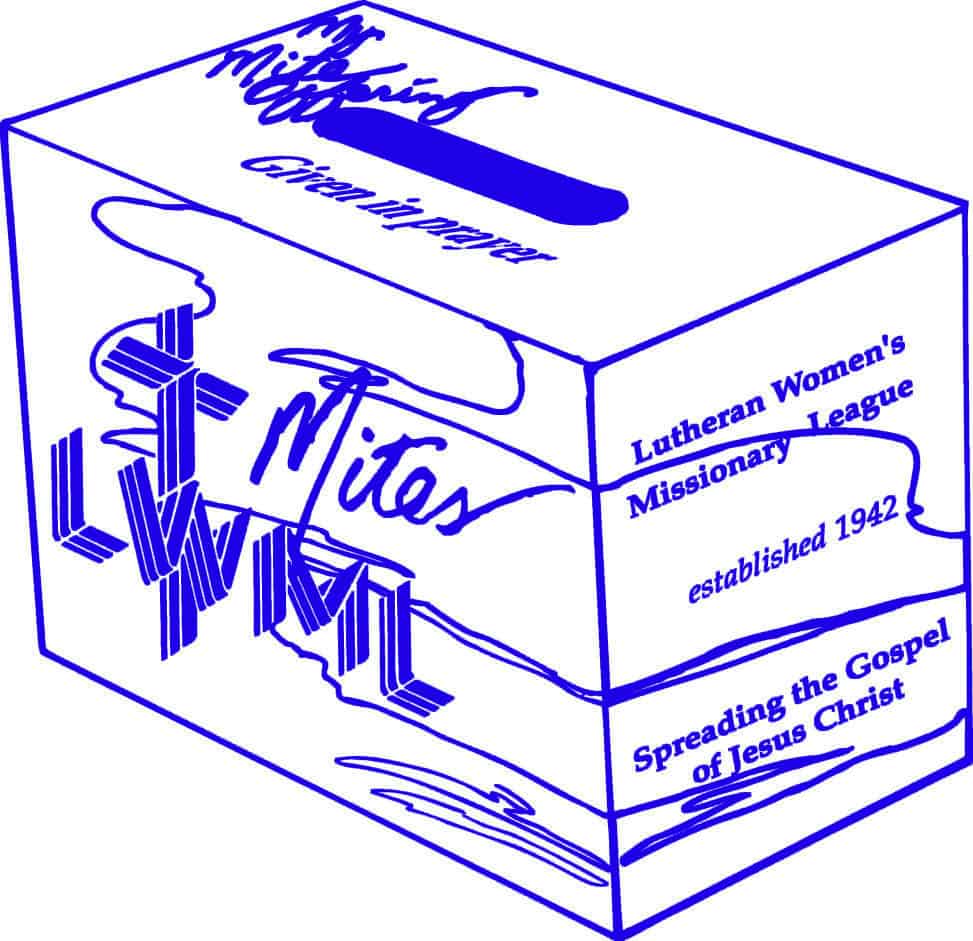 What is a Mite?
LWML members collect their mites in many ways. The boxes you see above is the traditional way of collecting change throughout the month. The money is then brought to a meeting. This box is often kept in a convenient place in the home. A new round box is also available to keep in the car. It will fit in a beverage holder. There is also a box in the narthex for anyone to place mite
Mite money is used to further God's kingdom through the mission grants selected by the LWML District and National Leaders. Throughout the decades, Lutheran women have stepped out in faith, setting goals and trusting God to move the hearts of His people to give generously to LWML to proclaim the Gospel. Mite boxes have changed in color and design over the years, but what has never changed is the dedication of freely given offerings for the purpose of reaching out to others with the Good News of Jesus Christ. Districts still retain 75% of mite offerings for the work of the LWML at that level. National mites fund over $1 million in mission grants.
Learn more about Lutheran Women in Mission www.lwml.org
The Rocky Mountain District LWML also has a website lwmlrmd.org