Risen Savior Women in Mission usually meet the third Tuesday of each month at 6:30 p.m.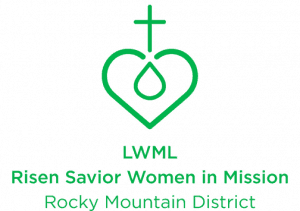 The Lutheran Women's Missionary League (LWML), is the official women's organization of The Lutheran Church—Missouri Synod. The LWML focuses on affirming each woman in her relationship with Christ to enable her to be in ministry among the people of the world.  For over 75 years the organization has been encouraging and equipping women to live out their Christian lives in active mission ministries and to financially support global missions.
The mission of the Lutheran Women's Missionary League is to assist each woman of The Lutheran Church
Missouri Synod in affirming her relationship with the Triune God so that she is enabled to use her gifts in ministry to the people of the world.
Women in Mission Spring Events
March Coat Drive for Orphan Grain Train
We will be collecting coats, jackets and sweatshirts through Palm Sunday, March 28.
The clothing can be for men, women or children.  New or used, clean and in good condition. Place your donation in the designated bin in the main hallway.  The coats will be dedicated on Palm Sunday in remembrance of Jesus' ride into Jerusalem.
"A very large crowd spread their cloaks on the road.." Matthew 21:8.
Sending Easter Care Packages to our College Students


Tuesday, March 23 at 6:30 p.m.
You are welcome to join us to help with this outreach. We will have an assemble line to pack the boxes with treats, a devotional book and card in the Fellowship Center at Risen Savior.
Easter Sunday Breakfast, April 4
We will be serving the Grab N Go Breakfast after each service.
Many hands make light work!
LWML Northern Zone Spring Workshop
Saturday, April 24 from 9:00 a.m. to Noon at Risen Savior Lutheran Church
Theme:  "Go and Make Disciples" based om Matthew 28:19
Speaker:  Dr. Lo, Missionary to the Hmong People in Southeast Asia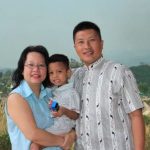 Topic: "International Mission Shift"
Registration & Continental Breakfast:  9:00 - 9:30am
Workshop:  9:30am - Noon
 Fee:  $5.00 includes To-Go Snack
 Ingathering:  Donations for Dr. Lo's support, make checks payable to Risen Savior LWML with Dr. Lo written in the memo line.
Risen Savior Lutheran Church has been supporting Dr. Lo's work for many years.  Here's your chance to hear what God is doing in Southeast Asia!
National Day of Prayer

Thursday, May 6 8:30 p.m.-6:30 p.m.

We will be assisting with Risen Savior's observance of this important day.
"If My people who are called by My name will humble themselves, and pray and seek My face, and turn from their wicked ways, 
then I will hear from heaven, and will forgive their sin and heal their land." II Chronicles 7:14
Ladies Night Out
Tuesday, May 16
Watch the bulletin for more information.
LWML National Convention
June 24-27, 2021 in Lexington Kentucky 
Theme:  "Running the Race...Looking for Jesus" based on Hebrews 1:1-2
For more information, check out the LWML website, http://www.lwml.org.
Contact:

Click Here to, send a message "Attention Linda Harsh" that you are interested in information or ways to get involved in LWML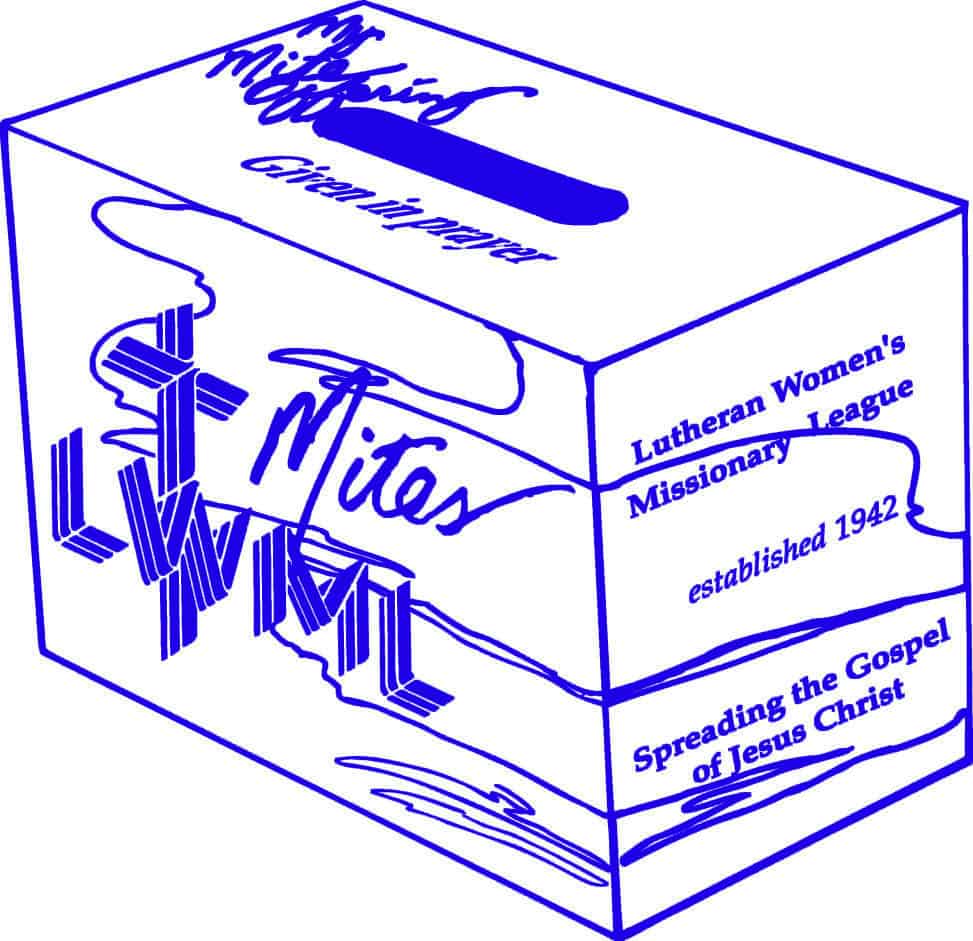 What is a Mite?
LWML members collect their mites in many ways. The boxes you see above is the traditional way of collecting change throughout the month. The money is then brought to a meeting. This box is often kept in a convenient place in the home. A new round box is also available to keep in the car. It will fit in a beverage holder. There is also a box in the narthex for anyone to place mite
Mite money is used to further God's kingdom through the mission grants selected by the LWML District and National Leaders. Throughout the decades, Lutheran women have stepped out in faith, setting goals and trusting God to move the hearts of His people to give generously to LWML to proclaim the Gospel. Mite boxes have changed in color and design over the years, but what has never changed is the dedication of freely given offerings for the purpose of reaching out to others with the Good News of Jesus Christ. Districts still retain 75% of mite offerings for the work of the LWML at that level. National mites fund over $1 million in mission grants.
Learn more about Lutheran Women in Mission www.lwml.org
The Rocky Mountain District LWML also has a website lwmlrmd.org