Dear Confirmands and Parents,
I'm so ecstatic for another exciting year of Confirmation. This year's Confirmation will look very similar to last years. Confirmation students will be taught by Nick Duclos and Classes will begin on Sunday, September 12th, 2021. Classes will start at 2pm and end at 3pm every sunday as listed in the syllabus.
Please fee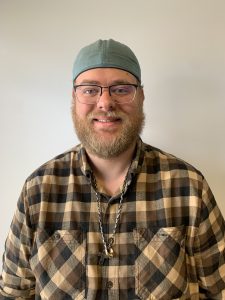 l free to contact Nick Duclos through the church office with questions.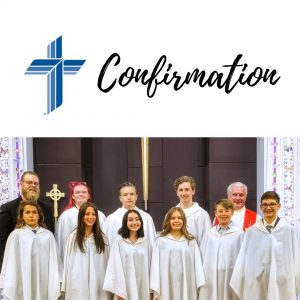 We are very excited to share in the journey of faith that is confirmation!!
Confirmation Start Date : September 12th
*If you have a student entering 7th or 8th grade, or friends or family are interested, please call Nick Duclos, (303)469-3521 x 109. Students do not have to be members of the church to be a part of this discipleship experience.
CLASS SCHEDULE:
| | |
| --- | --- |
| DATES | 2021-2022 |
| Sunday, September 12, 2021 | Who is God, Why do I need Him, and what is the Bible? |
| Sunday, September 19, 2021 | Catechism, Confirmation, Worship and these "Lutheran" Things |
| Sunday, September 26, 2021 | Overview of the Commandments |
| Sunday, October 3, 2021 | 1st Commandment |
| Sunday, October 10, 2021 | 2nd Commandment |
| Sunday, October 17, 2021 | 3rd Commandment |
| Sunday, October 24, 2021 | 4th Commandment |
| Sunday, October 31, 2021 | NO CLASS |
| Sunday, November 7, 2021 | 5th Commandment |
| Sunday, November 14, 2021 | 6th Commandment |
| Sunday, November 21, 2021 | 7th Commandment |
| Sunday, November 28, 2021 | NO CLASS |
| Sunday, December 5, 2021 | 8th Commandment |
| Sunday, December 12, 2021 | 9th/10th Commandments |
| Sunday, December 19, 2021 | NO CLASS |
| Sunday, December 26, 2021 | NO CLASS |
| Sunday, January 2, 2022 | NO CLASS |
| Sunday, January 9,, 2021 | Lord's Prayer Introduction |
| Sunday, January 16, 2022 | Lord's Prayer – 1st Petition |
| Sunday, January 23, 2022 | Lord's Prayer – 2nd Petition |
| Sunday, January 30, 2022 | Lord's Prayer – 3rd Petition |
| Sunday, February 6, 2022 | Lord's Prayer – 4th Petition |
| Sunday, February 13, 2022 | Lord's Prayer – 5th Petition |
| Sunday, February 20, 2022 | NO CLASS |
| Sunday, February 27, 2022 | Lord's Prayer – 6th Petition |
| Sunday, March 6, 2022 | Lord's Prayer – 7th Petition |
| Sunday, March 13, 2022 | Lord's Prayer – Conclusion |
| Sunday, March 20, 2022 | Video and Celebration |
| Sunday, March 27, 2022 | Baptism |
| Sunday, April 3, 2022 | Baptism |
| Sunday, April 10, 2022 | NO CLASS |
| Sunday, April 17, 2022 | NO CLASS |
| Sunday, April 24, 2022 | Review |
| Sunday, May 1, 2022 | Life after Confirmation |
| Sunday, May 8, 2022 | NO CLASS |
| Sunday, May 15, 2022 | REHEARSAL FOR CONFIRMATION/RECEPTION |
| Sunday, May 22, 2022 | CONFIRMATION |