Fourth Sunday After Pentecost
Click on the image below to be taken to a short survey about your worship experience!

Offering
We join Christians all over the world in this significant act of worshiping God through our financial giving. You can mail checks to Risen Savior or you can click on the image below, for options to give online.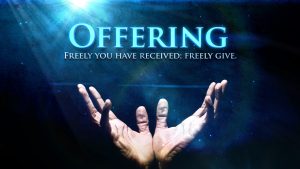 Those Who Serve In Online Worship
Pastor Phil Cameron- Senior Pastor
Sarah O'Connor- Director of Worship
Colleen Martchenke- Worship Coordinator
Gladys Sweetwood- Communication Coordinator
Specials thanks to help from
Scripture Readers- Bill Duclos
Music Offerings 
Hymns-
Sandy Meske (piano), Nicole London (piano)
RSLC Praise Team in Worship Today-
Phil Altpeter, Holly Cameron,
Ed Doolos, Paul Fernandez, Colten Highley,
Sarah O'Connor